ABOUT
Funky Jazz Band
The band born from legend.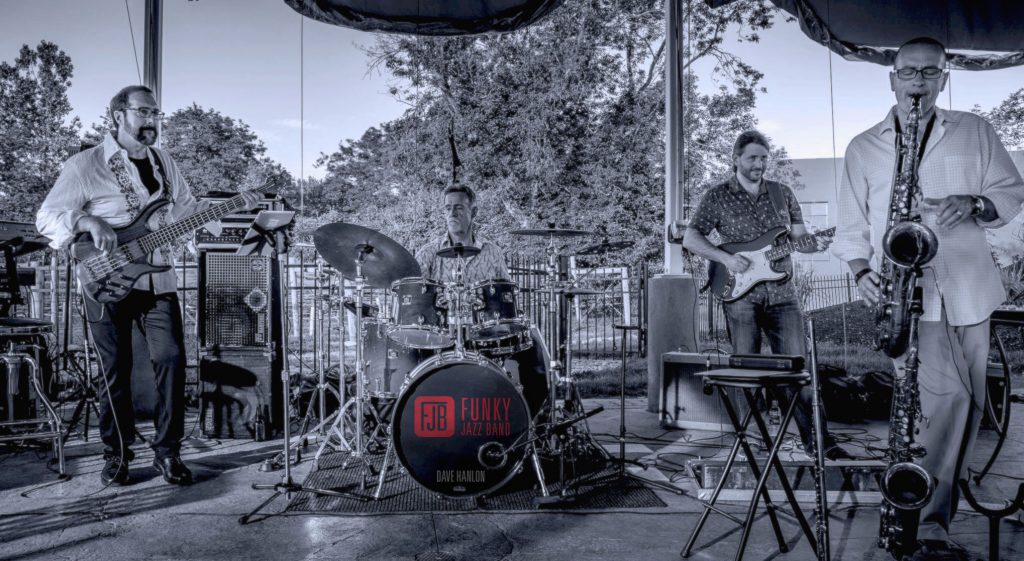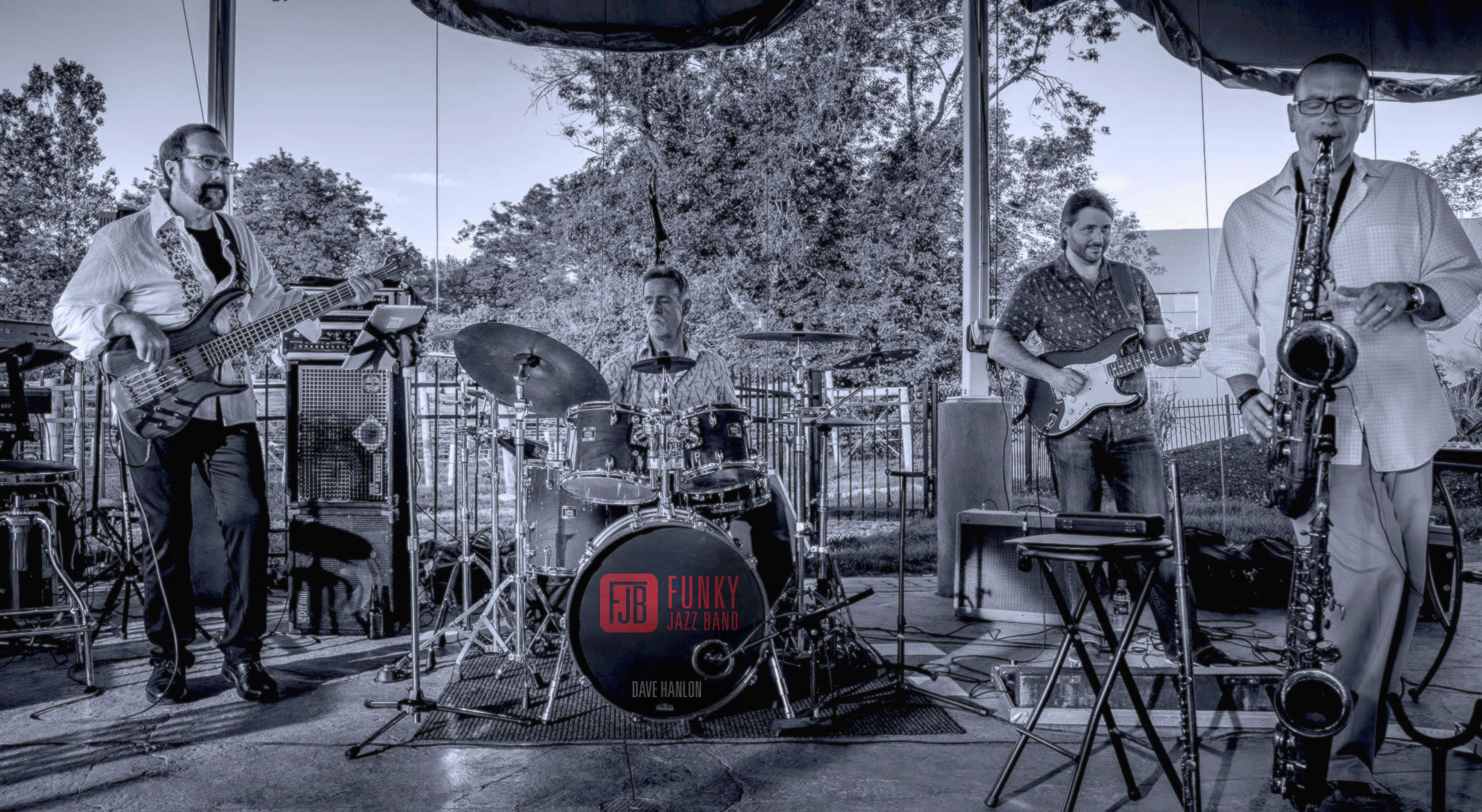 IT START WITH -
An endless passion for music, for voices,
for discovery, for people, for life.
His latest venture, Funky Jazz Band— while new— is actually a trip back in time to Dave's history as a musician. In the 70s, Dave formed his first band as leader. It was a Jazz Fusion group – "Dave Hanlon's Funky Jazz Band." He did a lot of gigging and touring, and eventually came back home to Syracuse to form Dave Hanlon's Cookbook.
Over the years, he's played with the likes of Rick Cua, Larry Arlotta, Mark Doyle, Joe Jewell, Paulie Cerra, Ava Andrews, Loren Barrigar; the bands of C.R.A.C., Dove, Duke Jupiter, Cookbook, Apple Jazz Band; and produced for Glen Kolotkin, Steve Katz, Tom Emmi, and Charlie Bertini.
And now, coming full circle to a new incarnation of Funky Jazz Band, Dave has gotten some friends together bringing great live jazz sounds to life.
We're the Funky Jazz Band
Funky Jazz Band
Deeply rooted in jazz.

LOCAL MUSIC
The spirit of the city's vibe.
Every city has one – and if it doesn't, it should! This band is one of those legends of local music – a group of musicians who have influenced, even become the face of the local music scene. The Funky Jazz Band players have been a staple of the Syracuse jazz and local music scene for decades.
See The Band Live