KEYBOARDS
Ed Vivenzio
Black and white keys, colorful sounds.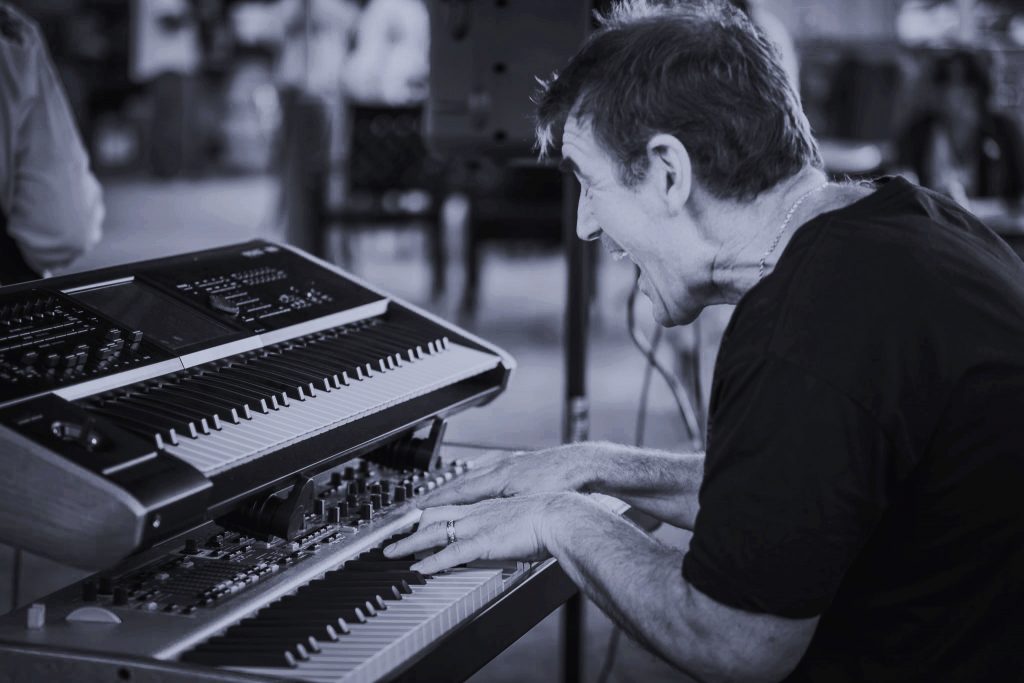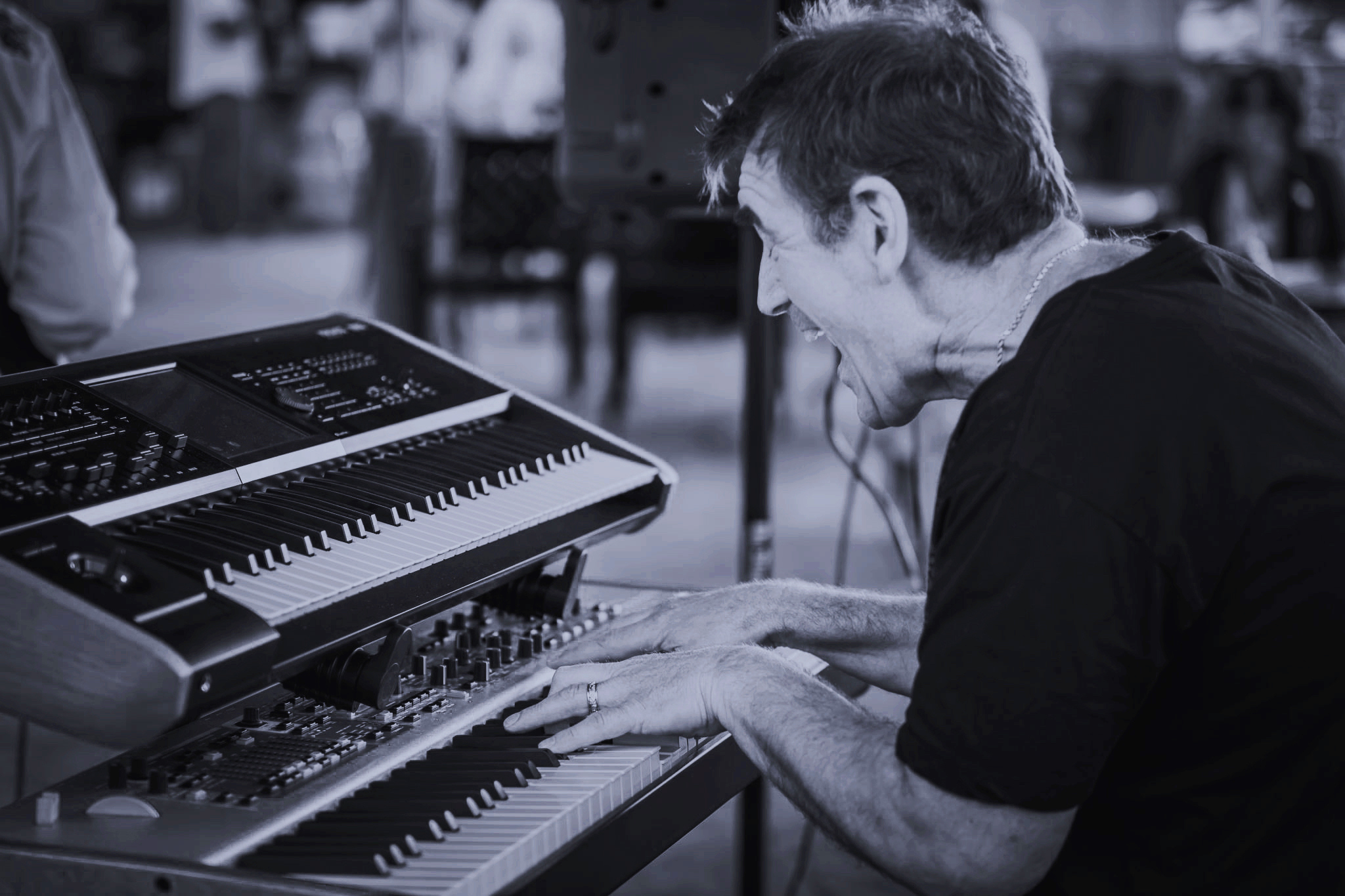 ED VIVENENZIO — KEYBOARDS
Music at his fingertips.
Ed Vivenzio has been playing jazz in an around Syracuse most of his professional career — since the 1980's. In that time he's played with the likes of Ronnie Leigh, Arty Lenin, and many other jazz luminaries. On the national scene Ed, has had major label success with his band 805 recording two albums with R.C.A. Those records Stand In Line, 1980 and Question of Tomorrow, 1985 did well. The first record, Stand In Line ended up crossing over to chart on AOR radio airplay the first week of its release.
In 2011, Ed was inducted into the Syracuse Area Music Awards — known as the SAMMYS— with his band 805.
Discography:
Cookbook- "Hot & Sweet"- 2010
"805"- Stand In Line-RCA Records-1980
"805"-Question Of Tomorrow-RCA Records-1985
Ed Vivenzio-"Air Space" -original music independent label-2000
Studio Sessions:
Armory Square- Gary Frenay-1992
Paulie Cerra Band- 2000
Howard Lyons- 2000
Andy Pratt-Mark Doyle-1985
Rocco Barbato- Slo Motion- 1996
Jeff Gordon-Free At Last- 1996
Jason Kessler-SeaFlight-1986
Other Recordings:
Arty Lenin, John Reiley, Joel Converse, Ronnie Leigh, Frank Briggs, Rick Balestra
Funky Jazz Band
Deeply rooted in jazz.