Jazz Greats At Glenora

| | |
| --- | --- |
| | August 18, 2019 |
| | 2:00 pm |
| | Dundee, NY |
| | Glenora Wine Cellars |
| | Google Map |
Buy Tickets
Join Funky Jazz Band for a special night at Glenora Winery for Jazz Greats at Glenora Wine Cellars.
Funky Jazz Band will be opening for Euge Groove on August 18, 2019.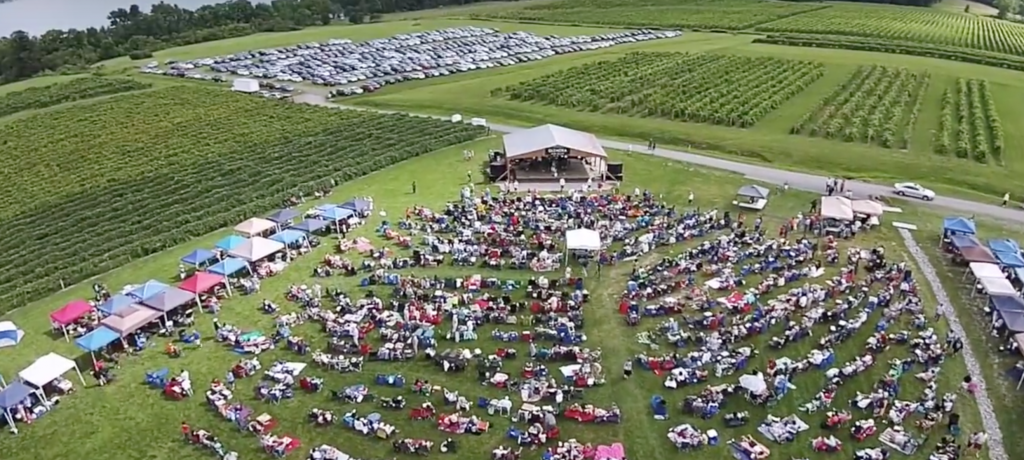 Jazz Greats concerts on the Vineyard Stage have been a summer staple at Glenora Wine Cellars since the first concert was held in 1982, shortly after the winery opened its doors. Over the past 34 years, Glenora has welcomed some of the biggest names in contemporary jazz in the world to its stage overlooking beautiful Seneca Lake and the vineyards. The concert series takes place on the third Sunday in July, and again on the third Sunday in August each year.
Tickets
Jazz Greats Concerts are held on Glenora Wine Cellars Vineyard Stage, with plenty of lawn seating. Gates open at 12:00pm, show starts at 2:00pm. Event goes on rain or shine – No Refunds. Lawn seating – bring your own blankets, chairs, and picnic baskets, no pets allowed. Food and Beverage will be available for purchase all day.
Euge Groove
Euge Groove is a free-spirited and consummate chart-topping saxophonist, composer, producer and radio host.  "You can't bring fear into the creative process. It took me a while to get that."  Euge Groove's Ying and Yang approach to his artistry and life have allowed him to enjoy a career longevity that is atypical.  The highly sought after musical chameleon has been called upon for his musical prowess by everyone from Rock `N' Roll Hall of Famer Tina Turner and Luther Vandross to UK Blues Rocker Joe Cocker, Richard Marx, Tower of Power and Huey Lewis and the News, among many others. A road warrior, Euge Groove stays at the top of his game by maintaining a busy touring schedule. "I love live performance, which is probably pretty obvious to anyone that has seen me live."
In an industry where artists are consistently put in a box and categorized, Euge Groove remains an artist who chooses to continually push the boundaries and let his music go where his heart leads. "Good music is good music, no matter what." Euge's open heart and ears have led him to the top of the charts multiple times resulting in thirteen #1 hits.
Join us for a great night of Jazz at Glenora.